Accommodations
Luxury Lodging in Wisconsin's Northwoods – Vacation Cabin Rentals
Garmisch USA Resort consists of an impressive main lodge with nine unique rooms, a luxurious suite, a dining room and a bar/lounge. In addition, there are thirteen guest cabins ranging from a cozy one-bedroom bungalow to spacious units with two, three, four and five bedrooms (each with its own private bath) all set in the splendor of Wisconsin's Northwoods on Lake Namakagon. Guest rooms and guest cabins have virtual tours available.
Garmisch Inn and Zugspitze Inn Guest Rooms
Luxury accommodations for one to four persons are available in Garmisch Inn and the Zugspitze Inn.
Garmisch Inn – Lodge Guest Rooms
Nine guest rooms are located in the historic Garmisch Inn. Six rooms have fireplaces. For more detailed information, please click here.
Garmisch Inn – Bavaria Suite
The Bavaria Suite enjoys a beautiful view of Lake Namakagon through large windows and a private deck. The spacious suite includes an impressive stone fireplace in the sitting room, a bedroom area and a large whirlpool. For more detailed information, please click here.
Zugspitze Inn – Guest Rooms & Suite
The Zugspitze Inn offers four lovely guest rooms and is located just across the parking lot from the main lodge. The one bedroom suite has a full kitchen and fireplace and can adjoin the room next door to make a two-bedroom suite. For more detailed information, please click here.
All Rooms in Garmisch Inn and Zugspitze Inn are Air Conditioned & Non-Smoking.  Sorry, but pets are not allowed.
Guest Cabins – Housekeeping Package
Guest cabins are spacious accommodations in Northern Wisconsin ranging in size from one to five bedrooms. Each cabin has full kitchen, color TV, telephone, and fireplace. The Housekeeping Package means that bed linens are furnished, but consumable supplies and towels are not. Guests are responsible for bringing their own towels. If desired, daily or periodic maid service can be arranged for an additional fee. Well-behaved pets are permitted in some of the cabins.  $75.00 each per stay / 2 pet maximum.  Pets are not allowed in the Chateau De Alps or the Hochwald.
For more detailed information about Garmisch USA's GUEST CABINS, please click here.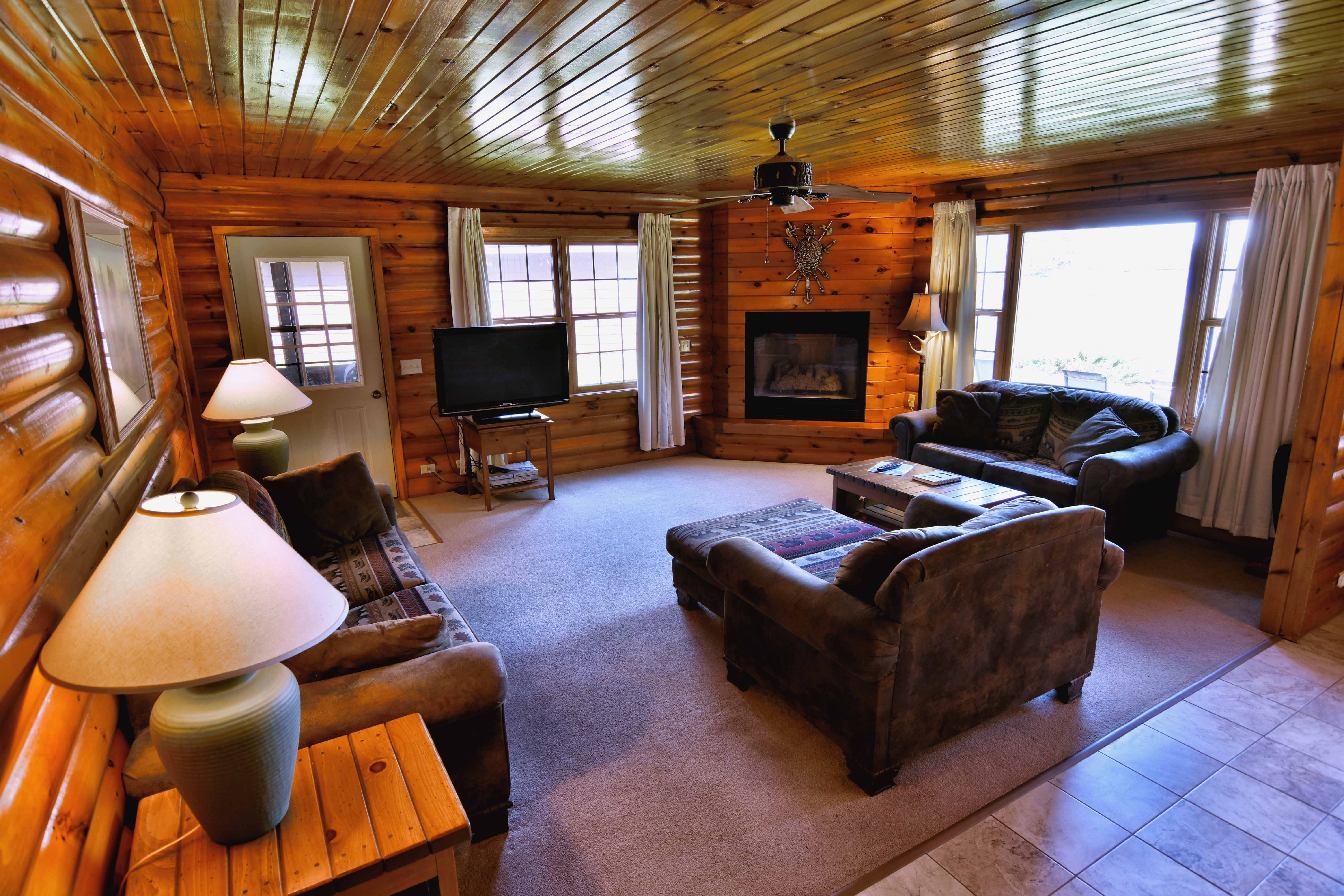 Please Note — All Lodging Transactions (Deposits or Payments) Processed by Credit Card Will Incur a 3% Service Fee.